The Carbon Hill Homecoming is our family fun and friendly annual event held in Carbon Hill, IL!
Bring your family for games, food, rides and live entertainment.
Weather permitting all events will be open for the general public.
Carbon Hill Museum has special event hours Homecoming week and is open to the public.
The museum is located at 875 N. Second St and open on Saturday & Sunday from 11am-7pm
---
Handicap Parking provided at the Village Hall
and shuttle services will be provided from Village Hall to the Bingo Stand.
Must have a Handicap ID tag to park at the Village Hall
Friends with Disabilities
Saturday, June 24th
12pm-2pm
No Charge; includes 1 free bag of popcorn & drink
Ride sounds and lights are decreased to ensure everyone has a great time!
---
ADVANCED TICKET SALES
MEGA PASS $50 ($60 at Carnival)
Good for (1) one unlimited ride ARMBAND – when presented to the Fair's ticket booth.
Purchase at these local businesses, cash or check only.
Bum's Tavern          Carbon Hill Village Hall
Coal City Village Hall      Midland State Bank
Mustachio's Bar and Grill        Old National Bank
Quality Auto Body             The Cove
Day of ticket pricing: $30 wristband
---
LOCAL VOLUNTEER'S NEEDED!
Did you know that the carnival is ran and maintained by the Carbon Hill Community! We love making this the best experience for you and your family. If you are interested in joining our team and helping volunteer during the carnival, click the link below and follow the steps to volunteer!
(NOTE: If a specific time you want is unavailable, please still fill out the volunteer form and include comments on times that work best for you. Someone on our team will reach out to you.)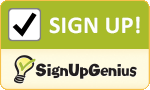 ---
PARADE INFORMATION
To participate in the Carbon Hill Homecoming parade, please click the link below to be taken to the parade application form.